Mukesh Ambani Biography
With a net worth of around $45-billion, Mukesh Ambani is the richest man in Asia and the fifth richest in the world. He was selected as the Businessman of the Year in 2007 and is the proud owner of the world's most expensive private residence, Antilla, which he had built for a mind-blowing $2-billion.
The home is 27-stories high (actually 60-stories in true height, but only 27 floors) and features 7 separate floors for his car collection alone. Ambani is known worldwide for being one of the toughest and most savvy businessmen of the modern era. Although his position was inherited, his wealth wasn't. Ambani worked hard and amassed one of the world's largest fortunes.
Mukesh Ambani was born April 19, 1957 in Yemen, India. His father, a prominent businessman in his own right, Dhirubhai Ambani, was the founder of Reliance Industries. Ambani grew up surrounded by business. When he was only a child, he was already the next in line to keep the family company thriving not only in the area, but on a world scale.
Mukesh excelled in school when he was young. He attended the Abaay Morischa School in Mumbai and eventually completed his graduation with a bachelor's degree in chemical engineering from the UDCT. He even enrolled in Stanford University, hoping to receive an MBA, but left the school after one year.
In 1981, a 24-year-old Ambani joined his father's company, Reliance, and initiated a few key moves for the company, including the backward integration from textiles into polyester and further into petrochemicals. His father's dream of a global expansion came to fruition a few years later when Mukesh helped to create 60 brand new, world-class manufacturing facilities that all involved very diverse technologies. This raised the profile of Reliance and also their production. Reliance's manufacturing capacities went from a few hundred thousand tons to over twelve million annually.
Ambani then directed the creation of the world's largest "grassroots" petroleum refinery in Gujarat, India. The capacity was amazing for a grassroots organization, producing a capacity of 660,000 barrels daily, all integrated with petrochemicals. Ambani then went on to setup one of India's largest telecommunications companies in history, Reliance Communications Limited. Mukesh set this up with his brother, Anil, and the company was once known as Reliance Infocom. The two brothers parted ways, each taking an equal share of the revenue. If they had not split up, Ambani's net worth would be around $85-billion.
Ambani is one of the world's best and brightest businessmen. Under his leadership, Reliance constructed a retail division and launched a new chain, Delight stores, and also signed a letter of intent to make energy-efficient structures with NOVA Chemicals.
Mukesh Ambaini is also the owner of the Indian Premier League team, the Mumbai Indians, and he's married to Nita Ambani, a well-known philanthropist, and mother to his three children, Akash, Anant, and Isha.
Mukesh Ambani
Mukesh Ambani
Mukesh Ambani
Mukesh Ambani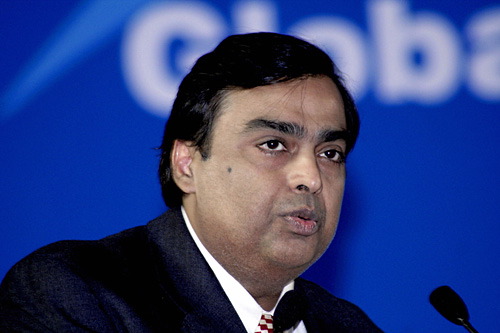 Mukesh Ambani
Mukesh Ambani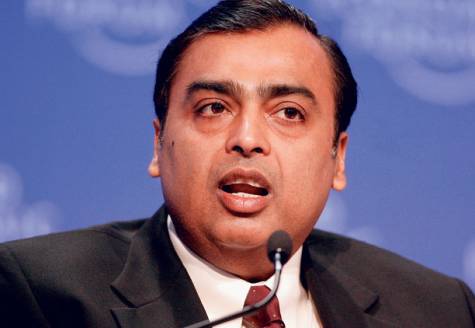 Mukesh Ambani
Mukesh Ambani
Mukesh Ambani's residence Antilia
Tv9 Gujarat - Mukesh Ambani arrived Chorwad with Family